Charging the Transmitter
Double click the MFB of the Transmitter to check the battery level. It's best to initiate charging when the Relay is at 25% battery level or below.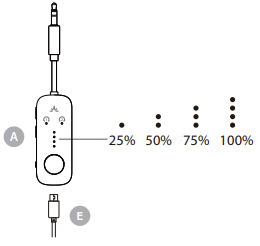 Charging the Headphones
If you hear a "BATTERY LOW" voice prompt and see a flashing red light, that means it's time to charge them.